Schroeder Hall | Green Music Center
Composer and Jewish Studies Program Director Brian S. Wilson has a longstanding tradition of connecting liturgical ideas with modern compositions, including entire remakes of such standards as Avinu Malkaynu and Shalom Alechem. Guitarist Jeremiah Lockwood, grandson of renowned cantor Jacob Konigsberg and leader of the "unclassifiable, uplifting band" The Sway Machinery, will sing Wilson's modern settings of Avinu Malkaynu and O'Seh Shalom for cantor and chamber ensemble.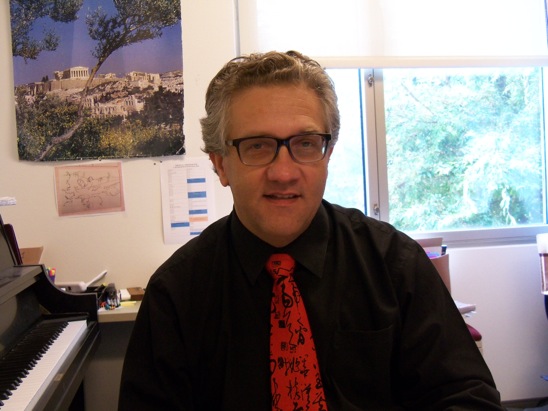 Program
Avinu Malkaynu - Quintet of cantor, clarinet, cello, piano and percussion
Ezra the Scribe Stood upon a Pulpit - Trio of violin, horn and piano
O'Seh Shalom - Quartet of Cantor, Cello, Piano and Percussion
The Mixed Multitude -  Sextet of violin, cello, clarinet, horn, percussion and piano.
Personnel
Cantor, Jeremiah Lockwood
Clarinet, Roy Zajac
Horn, Wayne Van Lieu
Violin, Matthew Vincent
Cello, Jill Brindel
Piano, Kristie Janczyk
Percussion, Thom Limbert
Conductor, Brian S. Wilson